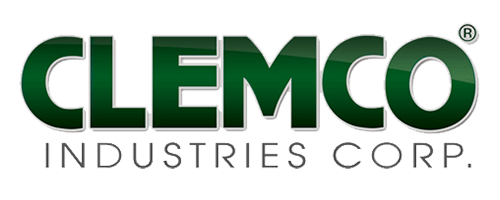 Clemco Industries: The World's Largest Manufacturer of Air-Powered Abrasive Blasting Equipment
       Clemco Industries is known throughout the United States and the world as the leading manufacturer of air-powered abrasive blast equipment used to clean, deburr, shot peen, remove coatings from, finish, or otherwise improve surfaces being blasted. Since the 1940s, Clemco has built industrial-grade blast equipment for contractors, facility owners, metal fabricators, and manufacturers around the globe.
       The first blast machine Clemco manufactured had a 1.5-cuft pressure vessel, and from this initial machine Clemco's business has expanded into four product lines: Clemco portable pressure blast equipment, ZERO blast cabinets, Aerolyte Systems nonaggressive-media equipment, and Clemco's Industrial Blast Facilities. Explore this website to learn more about Clemco products and services—and about how after more than 75 years in business, Clemco has helped make blasting operations safer, quicker, more efficient, and more profitable for business owners.