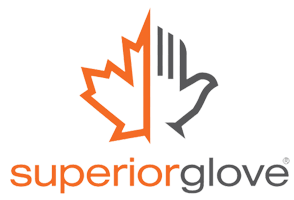 Superior Glove Authorized Distributor in Indonesia
   Superior Glove® is one of North America's leading manufacturers and suppliers of work gloves. A respected source for thousands of customers, Superior Glove® has been in the business since 1910. With four manufacturing facilities, we are able to serve customers globally. Specializing in cut-resistant gloves, we are also licensed manufacturers of Kevlar® and Dyneema® products and other high-quality work gloves for every industry.
What sets Superior Glove apart ?
   A quick glance at job injury stats can create some false impressions. While hand injuries in no way represent the majority of lost-time injuries, it is the nature of those injuries that tells the real tale, and a closer look at the stats shows why: hand injuries are the most preventable. And when it comes to hands, preventable gloves. Consider as well the role your hands play in the workplace: hand function is on par with eyesight, and many jobs become impossible to perform–safely or otherwise–without the full functioning of either. This puts hand protection at the top of the list in most jobs when it comes to safety, productivity and the role of protective apparel. A little education goes a long way too–Superior has made both their specialty.
   The number-one reason to buy from Superior–besides our reputation of having the most unique product selection in the industry–is our passion! We live and breathe hand protection. With the largest glove selection of any company–over 3,500 styles in warehouses across Canada and the U.S.–our products are also the most technically innovative. We love it, and it shows. And our rule of thumb is: if you don't see it here, tell us! We'll create it for you. Take a look through our website to see gloves you just can't find anywhere else.